Two High School Students Raise over $3,000 for Team SBH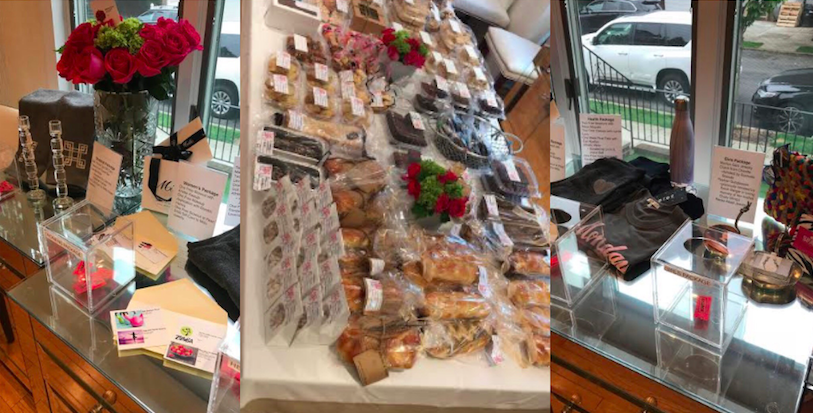 Team SBH is a division of Sephardic Bikur Holim. SBH is a non-profit mental health & social service agency dedicated to caring for people in need. Team members, ranging from ages 14 to 60, come together to train for all sorts of sporting events.
On May 31 and June 1, a bake sale & Chinese auction was put on to benefit Team SBH by Marcy Asher and Stephanie Mugrabi. The two young girls, Flatbush Yeshiva high school students, have organized several bake sales in the past for different organizations such as Chai Life Line and Hatzolah. This year, they chose to raise money for Sephardic Bikur Holim with a goal to raise enough funds to run in the junior marathon. Over one hundred people came by to support the worthy cause.
Many of the Asher and Mugrabi's friends and family came to the bake sale to buy baked goods for Shabbat. The bake sale had a large selection of decadent brownies, colorful cupcakes, french macaroons, challah and more. Attendees also purchased tickets for the small, yet substantial, Chinese auction that Asher and Mugrabi put together.
The Chinese auction table was neatly displayed behind the bake sale selection. It had five packages including a girl's package, Shabbat package, women's package, health package, and boy's package. Notable prizes included Apple AirPods, a Jetson Hoverboard, a gift card to Prime Cut, and crystal candlesticks.
"I'm very proud of them both and I hope they keep doing hesed," said Marcy's mother, Liza Asher, of her daughter and Stephanie's fundraising efforts.
The teens raised more money for SBH than they initially needed in order to participate in the marathon. Between the bake sale, Chinese auction, and additional donations from friends and family, Marcy and Stephanie raised over $3,000 in total.
"We like to do charity and it's especially fun for us to organize bake sales," said Marcy Asher and Stephanie Mugrabi, friends who organized the event together. "We want to run for Team SBH and raise money for them because of how much SBH helps our community."
To learn more about Team SBH, check out their Instagram @TeamSBH.
Frieda Schweky is Sephardic.Org's official community events reporter. For inquiries and to get involved with our site, please contact Frieda via email.
You may also be interested in...