UN Adopts Israeli Resolution Fostering Global Development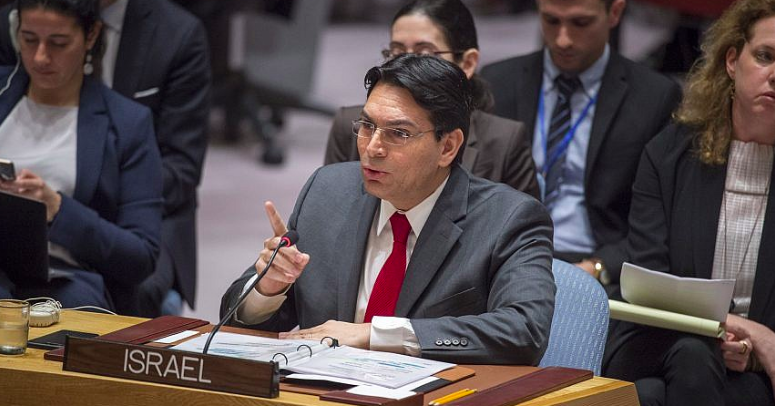 Pictured Above: Israeli Ambassador to the United Nations Danny Danon addresses the U.N. Security Council meeting on the situation in the Middle East. Credit: U.N. Photo/Loey Felipe.
(November 21, 2018 / JNS) A resolution introduced by Israel at the United Nations to encourage entrepreneurship and development passed on Wednesday.
With the support of 137 member states, the resolution was adopted in the U.N. Second Committee on Development, urging member countries to enable future generations to create solutions to worldwide problems; including those with disabilities in the workplace; help businesses; stop gender discrimination; advocate social entrepreneurship; and more.
"Israeli entrepreneurship not only represents an international example of success in innovation, but it is also a bridge between countries," said Israeli Ambassador to the United Nations Danny Danon. "Israel's resolution puts the values of Israeli entrepreneurship on the map and will promote global development."
Arab countries consisted of most of the opposition. Qatar's representative said "not to support this resolution because Israel violates the rights of the Palestinians," while Austria's representative, on behalf of the European Union said "it is unfortunate that there is no consensus on a decision so important due to political reasons."
You may also be interested in...