US Embassy Boycotts Cairo Book Fair After Discovery of Anti-Semitic Propaganda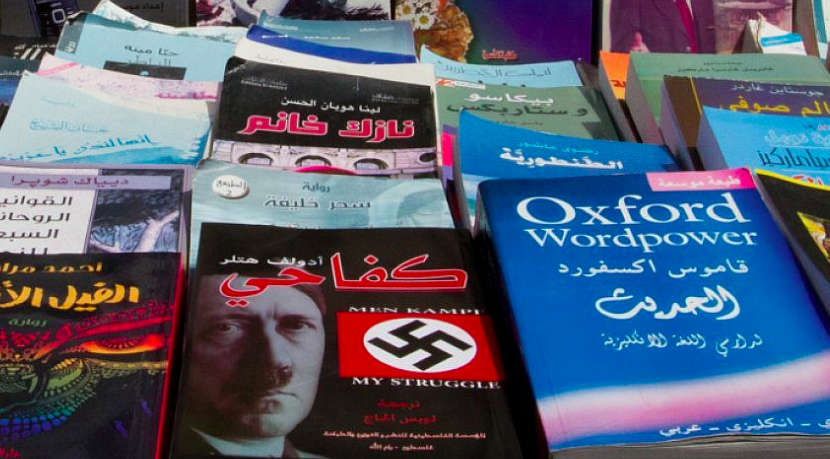 Pictured Above: A copy of Adolf Hitler's "Mein Kampf" for sale by a street vendor in Ramallah in the West Bank, on Aug. 5, 2015. Photo by Micah Bond/Flash90.
(JNS) After discovering that classic anti-Semitic literature would be present at the 2019 Cairo International Book Fair—the most important annual literary event in the Arabic publishing world—the U.S. embassy in Cairo closed its booth, according to reports on Wednesday.
The embassy made the decision after it learned that Hitler's Mein Kampf, The Protocols of the Elders of Zion and Henry Ford's International Jew were being marketed at the fair and were met with inaction by the Egyptian government to remove the items even after written and verbal protests by American officials.
The Simon Wiesenthal praised the American decision and called on additional countries to withdraw from the festival in protest.
The Cairo International Book Fair features publishers from 27-plus countries and hosted more than 2 million attendees in 2018.
Books that have been dubbed critical against the Egyptian government and controversial in the Arab world have been rejected from the event in the past.
This year's event, which concludes on Feb. 10, features some 700 publishers and is honoring the Arab League.
You may also be interested in...