US Extends Iran Nuke Deal Sanctions Relief, Imposes New Ballistic Missile Sanctions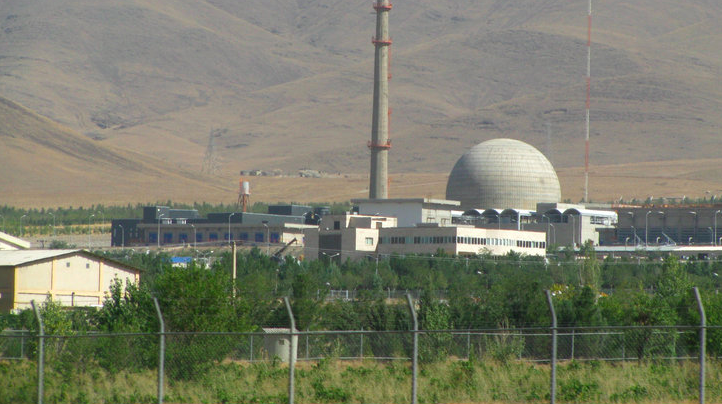 Pictured Above: The Iran nuclear program's heavy water reactor near Arak. Credit: Nanking2012 via Wikimedia Commons.
(JNS.org) The Trump administration announced Wednesday it is extending the U.S. portion of sanctions relief for Iran set forth in the Islamic Republic's 2015 nuclear deal with world powers, despite President Donald Trump's election campaign pledge to "dismantle" the agreement.
"The United States continues to waive sanctions as required to continue implementing U.S. sanctions-lifting commitments in the Joint Comprehensive Plan of Action," the State Department said.
At the same time, the Trump administration imposed new penalties on Iranian and Chinese entities for supporting Iran's ballistic missile program.
"The Treasury Department is imposing new sanctions on Iranian defense officials, an Iranian entity, and a China-based network that supplied missile-applicable items to a key Iranian defense entity," the Treasury Department said. "The action reflects concern with Iran's continued development of ballistic missiles, which is in inconsistent with United Nations Security Council Resolution 2231."
Additionally, the Treasury Department said the sanctions waiver "does not diminish the United States's resolve to continue countering Iran's destabilizing activity in the region….Above all, the United States will never allow the regime in Iran to acquire a nuclear weapon."
You may also be interested in...