US May Tacitly Recognize Jerusalem as Israel's Capital, Report Says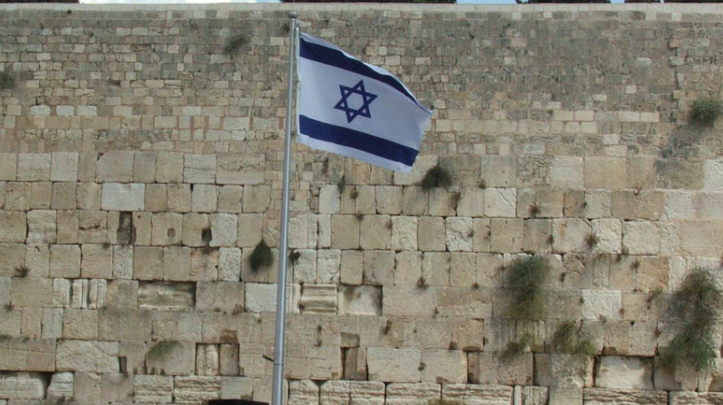 Pictured Above: The Israeli flag at Jerusalem's Western Wall. Credit: Hynek Moravec via Wikimedia Commons.
(JNS.org) Israel's Knesset and the U.S. Congress will jointly commemorate 50 years since Jerusalem's reunification in a special live video broadcast Tuesday.
The Jerusalem Post reported Sunday that President Donald Trump or Vice President Mike Pence may participate in the event, hosted by Speaker of the House Paul Ryan, and that the broadcast could be perceived as the White House's tacit recognition of Israeli sovereignty over Jerusalem.
Prime Minister Benjamin Netanyahu and Knesset Speaker Yuli Edelstein will join the event from Israel's Knesset. All members of the Knesset as well as the U.S. House and Senate were invited to participate in the event, which was organized by Israeli Ambassador to the U.S. Ron Dermer.
Official U.S. policy does not recognize Israeli sovereignty in areas of Jerusalem liberated by Israel in 1967. Yet during Trump's recent visit to Israel and the disputed territories, a White House schedule stated the president would deliver remarks in "Jerusalem, Israel," apparently recognizing Israel's sovereignty over the holy city despite Trump himself never announcing a change in U.S. policy.
A U.S. Senate resolution introduced last week by Sen. Mitch McConnell (R-Ky.), commemorating the 50th anniversary of Jerusalem's reunification, already acknowledges Israeli sovereignty over the city. The resolution states, "For 3,000 years, Jerusalem has been Judaism's holiest city and the focal point of Jewish religious devotion," and that "Jerusalem should remain the undivided capital of Israel."
You may also be interested in...