Wine N Dine: The Social Media Platform for Foodies Everywhere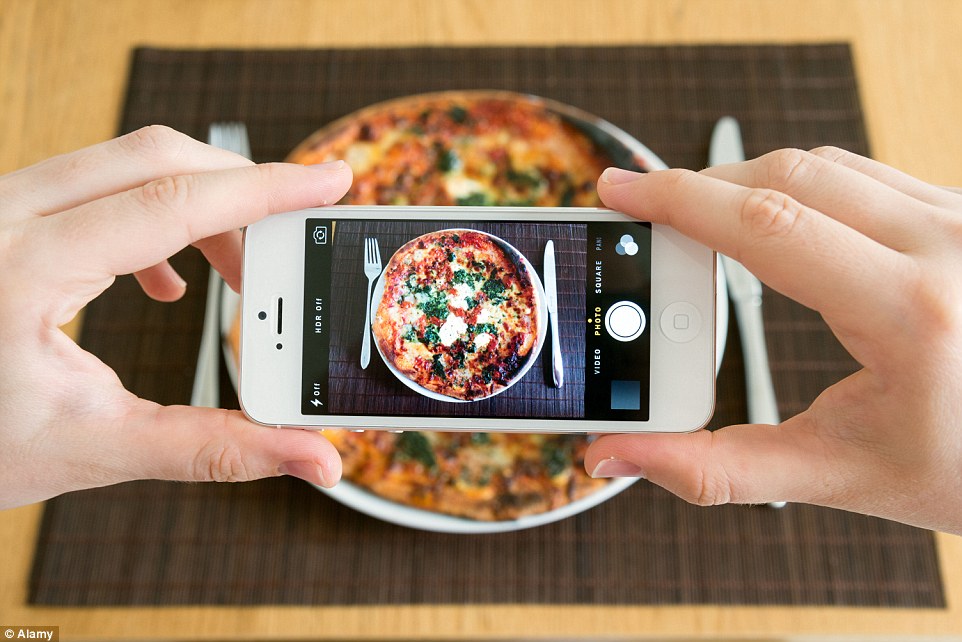 Millennials are a breed all their own. As a generation, advancing technology defines millennials' relationships with their peers, family, environment, and food.
Have you ever sat at a restaurant and witnessed someone taking a quick photoshoot of their food? Have you been that person? Wine N Dine is an app that cleverly brings all of those self-acclaimed foodies with their endless pictures of food together on one social media platform.
Restaurants are fairly good at describing what will be included within their dishes on the menu, but rarely do you find images of said food available for you to see. Sometimes it proves to be beneficial to see images of foods on the menu because, as they say, a picture's worth a thousand words.
To solve this problem, Wine N Dine allows you to view a visual menu for any restaurant you search for. The Visual Menus are comprised of photo published from users who have previously ordered the dishes and rated them. Ratings range from Out of this world, MUST ORDER, Worth Trying, and AVOID. In the captions, people sometimes comment on the quality of service at the restaurant or how much they loved or hated that particular dish. All of this information is helpful to assuring an optimal experience at a restaurant for any patron.
A few years ago, friends Joshua Stern and Adam Cooper were at a restaurant. They wanted a way to share the dishes and a bottle of wine they loved with their friends, so that the next time they come, they know what to order.
"Instagram isn't built for that, Yelp is all negative, and none of our friends were on Foursquare. So we decided to build the platform ourselves," explained Stern when asked why he and his friend co-founded the app.
Wine N Dine was released in 2015. To date, it has more restaurant-based content than some of the biggest apps in the world including Yelp and Foursquare. Wine N Dine features about 90,000 restaurants with content spanning throughout the world and this number increases daily.
The restaurants on Wine N Dine benefit by getting more exposure to people who are looking to dine out. They also get the benefit of learning which dishes are rated best, which are most popular, and which need improvement.
Adam, second from the left, and Joshua, second from right, with their team at Wine N Dine headquarters.
The app has many cleaver and exciting ways to give incentive for users to post frequently on their platform as well. Each time a user posts a photo, they get points that goes towards their overall leaderboard score. This, however, is just a side perk to the true reason most users post. The users that post the most are those who love food and love sharing their experience with friends.
Another fun way the app rewards users is by upping their status to a TasteBud. This is the name given to users who post high quality content on a frequent basis and invites friends using their referral code. The founders send their tastebud users exclusive Wine N Dine swag that is always well received. They also get a special badge next to their username on the app as well.
"It's fun to go out, find great restaurants nearby, try out new things, and rate them," said Jeanette Haddad, an honorary Taste Bud. "It was awesome being recognized by the app and receiving a free hat and shirt!"
"I also really enjoy the visual menu feature," explained Haddad of her user experience. "It's great knowing what to expect when you order something for the first time."
The founders of Wine N Dine also extend their app following to real world meet-ups. When a promising new restaurant opens or a new menu is being launched, Wine N Dine will take the restaurant over and invite their users to come try the food and share their experience. They host these events in order to build relationships with their users and grow the Wine N Dine community.
"I remember when we just started growing our user base," recalled Stern of the app's start. "Adam and I were at Sushi Seki Chelsea. We were sitting at the bar when a few other customers started showing an app to the sushi chef, asking if he can make these special pieces."
"When we looked over, we saw they were showing him Wine N Dine," expressed Stern of his newfound success. "That was one of the first experiences where we saw people other than our personal friends using the app."
Since Wine N Dine has been released, its user base has been increasing at an amazing rate. Thousands upon thousands of people now use Wine N Dine to share and improve their dining experience on a daily basis throughout the world.
To learn more about Wine N Dine and to download their app, click here.
Frieda Schweky is Sephardic.Org's official community events reporter. For inquiries and to get involved with our site, please contact Frieda via email.
You may also be interested in...