1,000 Players Attend 11th Annual Yeshivat Lev Aharon Backgammon Tournament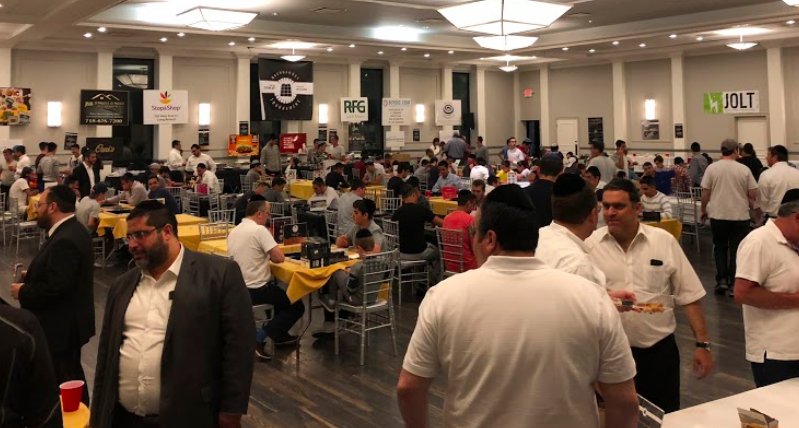 Backgammon is one of the oldest known board games in history. The game can be traced back thousands of years in the Middle Eastern region of the world. The Syrian Jewish community located in Brooklyn, NY and Deal, NJ has been playing the game, referred to as Toleh in their native tongue, throughout the generations. That is why it's no surprise that each year, Lev Aharon throws a backgammon tournament to raise funds for their school.
Lev Aharon is continuing its mission as a post-high school Israel-based Yeshiva offering a unique Sephardic experience in the exploration of Torah and the land of Israel. They continue the tradition of integrating Torah life with the modern world. The yeshiva's goal is to instill in their students the beauty of a Torah life. Lev Aharon challenges its students to think outside of the box and to examine the world we live in with an open-minded approach. Lev Aharon's students take home with them an appreciation of Torah and love of Eretz Yisrael as they develop into leaders of their community in the future.
On July 8 at Park Avenue Shul, the 11th Annual Yeshivat Lev Aharon Backgammon Tournament took place. Close to 1,000 people showed up eager to compete and support the school, the largest headcount to date. Throughout the years, in order to grow the competition as the competitors grew in numbers, Lev Aharon purchased almost 100 backgammon boards just for this event.
The cost for attendees to participate was $100 a player. Fundraising was one goal of the day, but it certainly is not the only reason Lev Aharon hosts this annual event. The tournament also serves as a reunion for Lev Aharon alumni to bond with old peers and rabbis while having fun and getting competitive.
"It is truly inspiring to witness the support from our community year after year for Yeshivat Lev Aharon," said Lev Aharon Alumni and School Administrator Meyer Ashear. "It is a testament to the important role the Yeshiva plays in the community both at home and abroad.
"Sunday Night was one of our most successful events in recent years due to the hundreds of community men who came out to Ohel Simha to show their support for Lev, all with a happy face," continued Ashear.
Dougies, Tapas Inc, and Mike's chicken all donated food for the event.
In addition to the tournament, the event also had a split the pot, luxury Israel, and night out in New York raffle. They also introduced a virtual lottery this year that many people participated in. Each participant of the virtual lottery would give over their payment information and then a wheel would spin indicating what their donation would be ranging from $1 to $360. This lottery also offered cash prizes to its participants including a grand prize of $7,200.
Yosef Halawani won the overall tournament of the day, taking home a prize of $1,800.
To learn more about Lev Aharon or to donate, email Meyerashear@levaharon.com.
Frieda Schweky is Sephardic.Org's official community events reporter. For inquiries and to get involved with our site, please contact Frieda via email.
You may also be interested in...