Flavorful Fitness: How One Young Woman is Changing Lives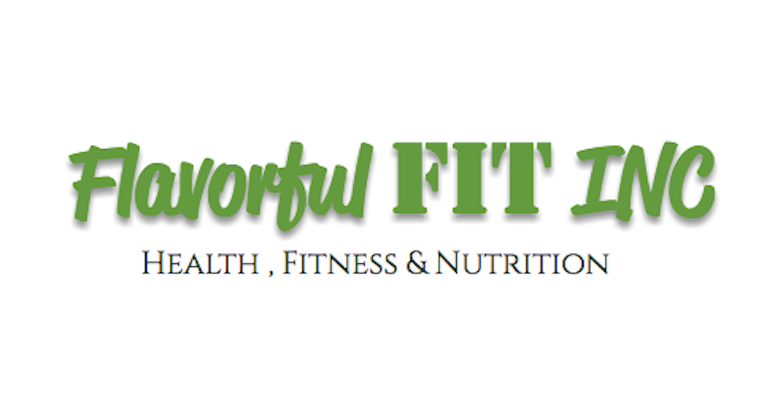 Eve Scaba Elenhorn, founder of FlavorfulFIT Inc, has formulated a weight loss program that has changed her life as well as over 800 family's lives in our community who have signed up to follow her movement.
In 2013, Eve found herself 80 pounds overweight and suffering from health problems such as thyroid issues, kidney stones, gall stones, and polycystic ovary syndrome due to her unhealthy lifestyle. She tried every fad diet out there, went to several doctors and dietitians and found that she could not lose the weight.
That's when Eve decided to take her health into her own hands. She attended Integrative of Nutrition school and graduated in 2016 and continued on to the Natural Gourmet Institute which she graduated from in 2017. She is also a certified personal trainer.
"My weight loss has led me to all of my schooling and experiences to teach myself how to stay healthy even after losing it," said Elenhorn of her experience, "Right now I am helping other people do the same especially in a community where food is such a traditional way to get together with Shabbat and holidays."
Eve always had a passion for cooking so she decided to take a bunch of her unhealthy recipes and revise them to be healthy. Great healthy recipes is one of the several things included in her FlavorfulFit Movement. To construct her plan, Elenhorn collaborated with life coaches, aroma therapists, local restaurants, doctors and others to create her one of a kind life altering movement.
With a monthly or weekly subscription Elenhorn's clients get an eleven day menu of delicious breakfasts, lunches, dinners, snack of the week and Friday night dinner specials. On top of that, they receive one teleconference explaining the program and guidelines, one on one coaching, kitchen pantry lists and supermarket lists, restaurant guides, portion lists, food substitutions, fitness coaching, and culinary advice. Elenhorn also provides a Whats-App group support team as well as everyday aromatherapy with Gladys Hedaya. TEEN Chat support for family members is given as well as restaurant meal discounts, and 20 minute weekly follow up appointments.
FlavorfulFit is not just a weight loss program. It's a way to work on yourself completely including mind, body, and soul. In a panel interview at the Woman's Exceed event this past Summer, Eve said that doing acts of kindness is another way to boost happiness and has many beneficial qualities. Eve's clients give her this sense of accomplishment and purpose everyday.
"Sometimes I get texts or random phone calls from parents who thank me for helping their teens gain self confidence and self esteem, it makes what I'm doing even more clear," Elenhorn continued, "I need to make it even more efficient to help people as much as I could. Its part of my motivation to adding parts to the movement that I think will help in every direction to what a healthy lifestyle needs."
When it comes to business, Eve applies the same determination it took her to lose her weight and become healthy again in order to be successful overall.
"When I am faced with a challenge with the company, I don't ever like to give up. That's my one rule, which I mold into each person's motivation to keep going and not let anything get in the way," explained Elenhorn of her motto, "I can't say until now that I haven't had any challenges because I never look at it as a challenge. I focus on my GOAL and the right steps to get there."
At 28 years old, only starting 25 weeks ago, Eve has built a substantial and successful business that impacts hundreds in our community, and soon the rest of the world. The sky's the limit for this young entrepreneur. She is now opening an online health store, and in the future hopes to write multiple cookbooks and eventually open a FlavorfulFit restaurant.
For more information on the FlavorfulFit movement head to Www.flavorfulfit.com/about or contact Eve via email Flavorfulfittness@yahoo.com
Frieda Schweky is Sephardic.Org's official community events reporter. For inquiries and to get involved with our site, please contact Frieda via email.
You may also be interested in...