Fun Family Activities to do this Spring!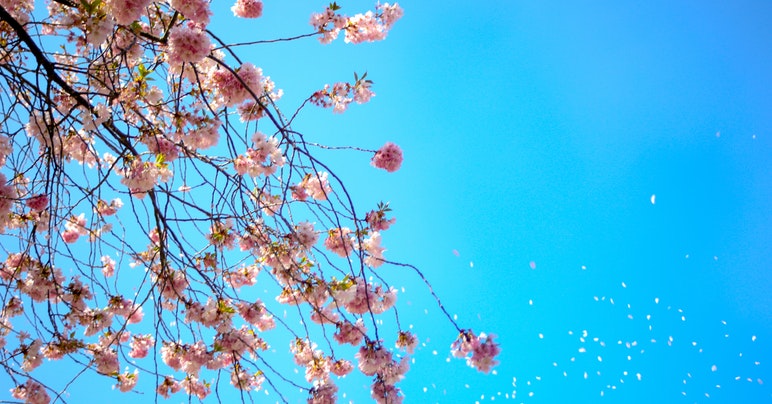 It may seem hard to believe with Winter-like weather hoarding up the beginning of what is supposed to be the Spring season, but yes spring has sprung! As the weather, slowly but surely, gets warmer and the cherry blossoms bloom, we feel the urge to put away our sweaters for good and get outside.
Here are some fun ways to take advantage of the brighter and nicer weather.
1. Gardening
Gardening is a fantastic way to embrace the sun and get outside. Pick up seeds or partially grown plants from your local hardware store and get to work!
If you don't have a yard, you can invest in some potted plants. HomeGoods has some fantastic plant pot options that would look great in any home. Potted indoor plants can brighten up the home and also filter the air you breathe.
Want something small and sort of low-maintenance? Buy a succulent! These gorgeous little cactus flowers are trending now and they are very easy to keep alive! Just be sure to keep it on a windowsill that gets a lot of sunlight and water it with a few spritzes of water a week.
2. Parks
The cheapest, quickest, and funnest type of entertainment for the children will always be public parks! These classic attractions are timeless for a reason, they're irresistible to kids! The swings and play areas are great fun for a little while, but to keep the fun going for even longer, pack a bag!
Bubbles, a ball, chalk, snacks, water, and baby wipes are all key for a successful trip to the park. If your child rides a scooter or a bike, let them ride it to the park. That's another bonus park activity that will assure they keep busy all day long.
Pro tip: if you have a physical therapist that comes to your home weekly to work with a child, you could ask them to meet you at a nearby park. This would make the session more exciting and engaging for the child and it's one more excuse to get out.
3. Outdoor Arts and Crafts
Kids love to get busy with their hands and they also love to observe animals. What better way is there to combine these two things then to make homemade bird-feeders? All you need is a few empty toilet paper rolls, peanut butter, and some bird seed. Have the kids "paint" on the peanut butter to the outside of their paper rolls with plastic knives. Once completely covered, roll them in bird seed.
Voila! Just two simple steps and you have your own homemade bird attraction. Just hang outside and watch quietly as birds come to enjoy the tasty treat! For more information click here.
4. The Happiness Project
Nothing creates a beautiful spring vibe better than fresh flowers! The Happiness Project is a weekly (or bi-weekly) subscription by the fabulous florists @Mimulo.
Subscriptions start at $50 and can go up in increments. The way it works is that Mimolo sends whatever flowers are fresh and amazing that week in the market, already set in a vase for you to put on the table.
Each week they swap out the vase, and it's delivered on Thursday or Friday based on location. This is an easy and beautiful way for anyone to bring something fresh and unique into their home each week. You don't have to think about it, and it is always a surprise!
It also makes an amazing gift, especially if you tend to go to the same hostess for Shabbat most weeks. Email them at info@mimulo.com, call 718-928-7325, or check them out on Instagram @Mimulo.
5. Brooklyn Botanical Gardens
Enjoy a day of peace and nature in the middle of a busy city. The Brooklyn Botanical Gardens is a haven of beauty located just steps away from Prospect Park. When springtime comes, you'll get to see the vast array of colorful bright flowers and rare trees that litter the property.
There's even a child play and discover area which makes it an interactive and fun experience for the whole family. Be sure to bring along a camera and get priceless family pictures. For more information click here.
Frieda Schweky is Sephardic.Org's official community events reporter. For inquiries and to get involved with our site, please contact Frieda via email.
You may also be interested in...