German Jewish Teen Found Abused and Dead; Suspects are Iraqi and Turkish Migrants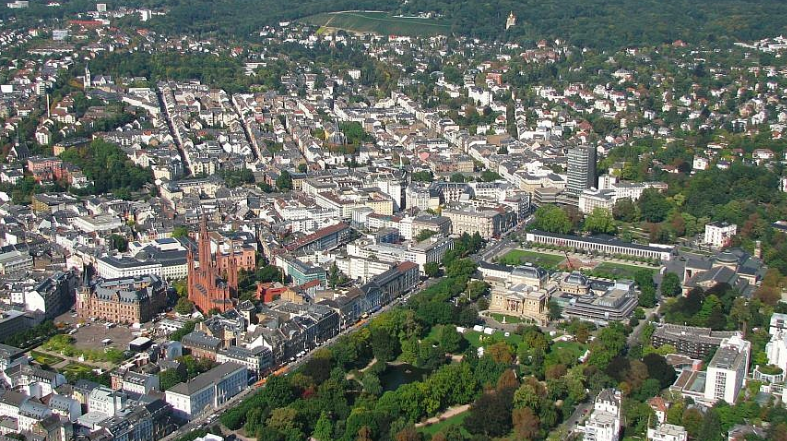 Pictured Above: The German city of Wiesbaden. Credit: Wikimedia Commons.
(JNS) A teenage German Jewish girl who had been missing since May has been found dead by authorities, with an Iraqi and Turkish migrant suspected to be behind her death.
German authorities, who identified the girl as 14-year-old Susanna Feldman, said she was found Wednesday on the outskirts of the western German city of Wiesbaden.
Prosecutors said that two men—a 20-year-old Iraqi and a 35-year-old Turk, who had both been living at a home for asylum-seekers—are suspected of abusing and killing the girl, and then burying her body at a railway embankment outside of town. A 13-year-old refugee told police of her body's location.
The Turkish suspect was arrested on Wednesday; however, the Iraqi suspect, identified as Ali Basar, has appeared to have abruptly traveled last week to Erbil, Iraq.
On Thursday, the Central Council of Jews in Germany confirmed that the victim was Jewish and expressed its condolences.
"A young life has been put in a cruel way. Our deep compassion applies to relatives and friends. Susanna was a member of the Jewish community of Mainz," the group said in a statement on Facebook.
Rabbi Aharon Ran Vernikovsky, who heads the Jewish community in Mainz, reacted with horror over the death of the girl.
"I'm shocked and speechless," Rabbi Vernikovsky told the German-Jewish weekly Judische Allgemeine. "The entire Jewish community of Mainz grieve for their young parishioner. We will be there for Susanna's family, and help and support her as much as possible."
You may also be interested in...