IDF to Provide Intel Soldiers with Two Years of 'Tech Leave'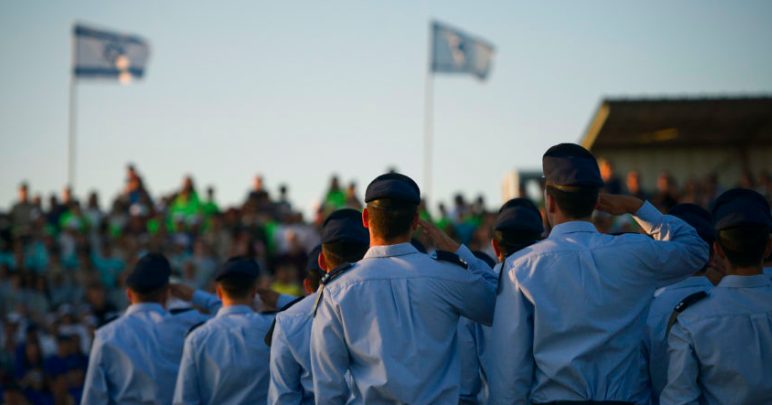 Pictured Above: Israeli Air Force soldiers who completed the IAF's flight course are pictured during a graduation ceremony held at the Hatzerim Air Base in the Negev Desert on June 25, 2015. Credit: IDF Spokesperson's Unit/Flash90.
(JNS) In a nod to Israel's skyrocketing success in the high-tech industry, the Israel Defense Forces will soon offer military personnel up to two years of "tech leave."
An anonymous, high-ranking military officer in the Israel Intelligence Corps told Ynet's Calcalist that a new "time capsules plan" would enable career soldiers in cyber and tech units to take the fully paid absence to work in select, nonmilitary tech companies.
Israeli military tech and intelligence veterans are coveted in the Israeli technology sector, and comprise a high percentage of Israeli startup and tech moguls.
According to the officer, the new plan aims to give well-trained career soldiers a taste of free-market opportunities, leaving the door open to them to continue their military service where they left off.
If the plan is approved, the IDF will craft a list of eligible companies—with an emphasis on military and security companies—and will require soldiers to extend their military contracts following participation in the program.
You may also be interested in...