Kata'ib Hezbollah Spokesman: We will 'Expel American Forces from Iraq'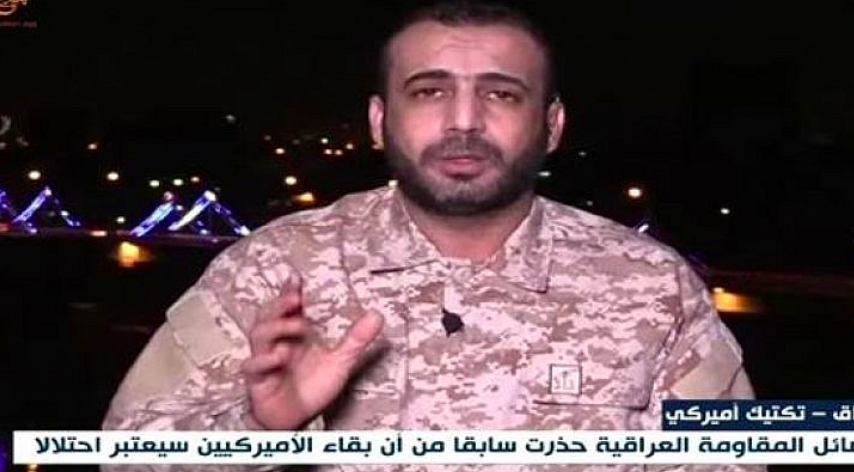 (MEMRI-JTTM via JNS) According to a new MEMRI Jihad and Terrorism Threat Monitor (JTTM) report, Ja'afar Al-Husseini, the military spokesman for Kata'ib Hezbollah Iraq, a militia supported by the Iranian Islamic Revolutionary Guards Corps (IRGC) and which is on the U.S. list of designated terrorist groups, issued threats that the terror organization would expel American forces stationed in Iraq, during a television interview.
Speaking during an interview with the Al-Mayadeen Lebanese TV channel which is identified with Hezbollah, Al-Husseini said that, "The confrontation with the Americans is likely to occur at any moment… We are serious about our intentions to expel the Americans from Iraq through force of arms, because that is the only language they understand."
"The American presence in Iraq is an occupation. Period," Al-Husseini continued. "The international coalition led by Washington was established against the will of Iraq, and the American forces entered Iraq by force… There is no Iraqi government decision about American forces remaining. The Americans embarrass the government. There is no need for Americans, whether they are called [military] instructors or advisors."
He added that, "there can be no stability in Iraq if the Americans are present, the Americans did not come to Iraq at the request of the government."
"Our patience cannot be tested. Our fighters' weapons are constrained for now and are waiting for the right moment. [This moment] may come in an hour or in a month. There is supreme readiness to expel the occupation. This time won't be like the previous times," Al-Husseini said. "Currently the capabilities of the Islamic resistance in Iraq have multiplied ten-fold in equipment and numbers [of manpower]. Therefore, we are prepared for any future confrontation and ready to expel the American occupation and the American soldiers."
You may also be interested in...