Netanyahu: Israel's 2019 State Budget 'Excellent' on Economic Growth, Social Issues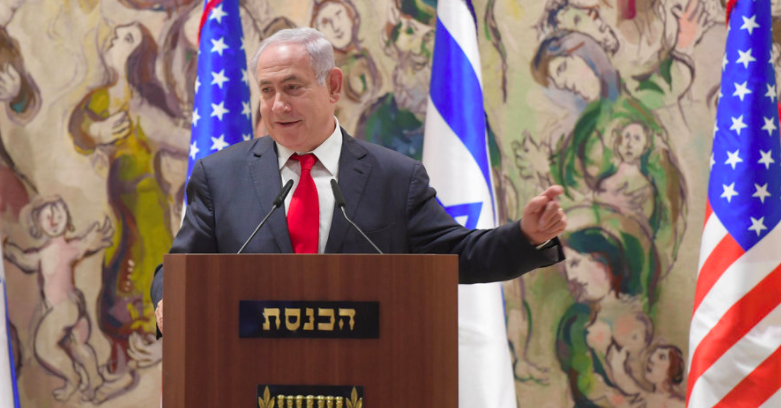 Pictured Above: Last June, Prime Minister Benjamin Netanyahu addresses a joint Knesset-Congress event for the 50th anniversary of Jerusalem's reunification. Credit: Amos Ben-Gershom/GPO.
(Israel Hayom/Exclusive to JNS) After an all-night meeting, the Israeli cabinet on Friday approved the country's state budget for 2019.
The budget totals about $117 billion, including allocations of $18 billion for education, $11 billion for health care, $19 billion for defense and security, $3.8 billion for welfare spending (such as benefits for Holocaust survivors), and $600 million for stipends for people with disabilities.
"The cabinet has approved an excellent budget that expresses its consistent, responsible policy," said Israeli Prime Minister Benjamin Netanyahu. "The budget preserves growth and economic strength, and also takes care of social needs. Our government will continue to work for the good of the state of Israel for a long time."
Israel is projected to have a budget deficit of 2.9 percent for 2019 and 2.5 percent in 2020.
You may also be interested in...