The Culinary Institute at the Sephardic Community Center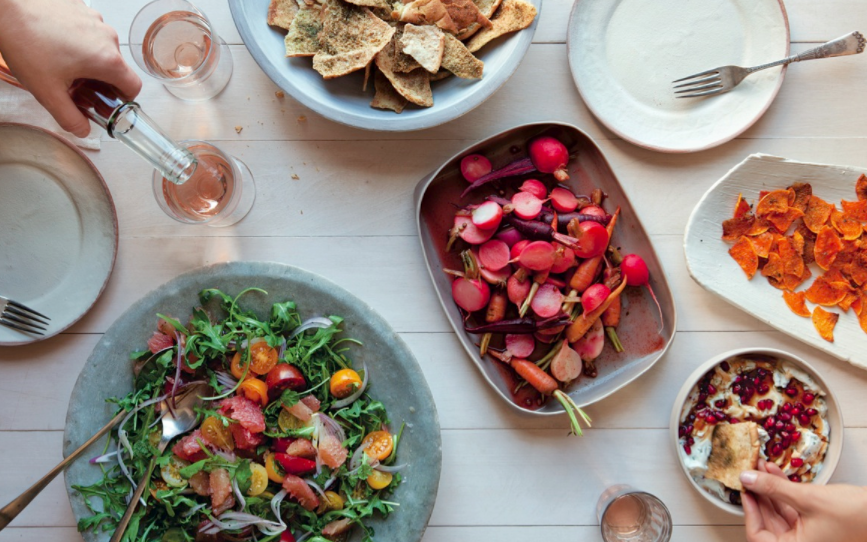 The Culinary Institute was established in 2012 by the Sephardic Community Center in Brooklyn, NY. The institute was dedicated in honor of Gita Sulton, one of the founders of The Center and one of the first female leaders in the community.
The Center noticed there was a need in the community for culinary education. The Center has a large commercial grade kitchen that is fully functional for both meat and dairy so the curriculum is wide and diverse. Each class is different from the next with instructors and menus changing each class.The adult classes consist of mostly women but are open to men as well.
Crepes made by students at the culinary institute.
The instructors vary from class to class, each one special in their own right. Community chefs, including a few Instagram-famous ones, have been featured as instructors in this culinary institute. Some popular names they've hosted are @buddhabowlsandburpees, @theghettogormet, @chefchaya and more. Professional restaurant chefs and culinary instructors are also brought in to the center for these cooking classes.
Recently, the institute hosted a soup class taught by the famous Naomi Nachman. Nachman is a cookbook author, radio host, recipe developer, and brand ambassador. She taught a group of community members to make six different meat-based soups.
Students learned knife skills as well at the culinary institute.
The interesting ingredients she included and techniques she taught to the group from her travels made for some extraordinary dishes. Naomi also taught the group to make little crescent rolls to complement the soups.
"It was amazing, the women were hands-on and interactive," said Naomi about the class she taught in The Center's Culinary art center. "Everyone got to make and then taste everything!"
Japanese, Thai, Italian, French, Vegan, and raw are some of the subjects that the institute has covered in past classes. No matter the subject, there's always new tips to learn and skills to adapt. The adult classes focus mainly on completing a menu of five dishes including an appetizer, starter, main dish, side, and dessert.
A teacher at the culinary institute demonstrating to the students.
The Center's Culinary Institute recently opened classes to a younger crowd as well. High school students ages 14 and up are welcome to join. These classes focus more on specific skills. The teens learned knife skills in a soup class, cake decorating, how to make donuts for Hanukkah, and more. Coming up for this age group is a Cupcake Wars competition. It will be on Feb. 11 from 6 to 9 p.m. Teens are encouraged to make their own team and join in on the baking fun.
The classes at the Culinary Institute typically consist of around 15 people. The prices of the classes vary based on instructors and types of food included. They start at about $70 and members of The Center get a discounted rate. Birthday parties and parties of all natures can be hosted for all ages as well. The Center hosts competition parties like chopped and cupcake wars.
A vegan dish made at the culinary institute.
Sephardic Bikur Holim also hosts hesed events in The Center's large kitchen on occasion as well. Community members come together at this venue to cook meals to fill the food pantry.
Never shying away from intimidating dishes, the Culinary Institute has educated community members on how to make complicated items. French Macaroons, tofu, seitan, and a fish workshop were all taught to students in the past.
Coming up, classes will feature home cooked recipes with the ability to bring what you cook home. Going back to basics and teaching classic Sephardic Shabbat dishes is what's next on the agenda for this culinary school.
A Sephardic dish made by a student at the culinary institute.
Classes will most likely be taught on Thursday's so that students can then take their food home for Shabbat dinner. The first class of this kind took place in the home of a community member Margie Bijou. This was a wonderful experience for all who attended. The institute hopes to do many more of these Shabbat preparation classes in the coming months.
For more information on adult and teen cooking classes and to see a schedule, head to their website.
Frieda Schweky is Sephardic.Org's official community events reporter. For inquiries and to get involved with our site, please contact Frieda via email.
You may also be interested in...