The Deal Candy Shop: Bringing Candy, Nostalgia, and Community to the Jersey Shore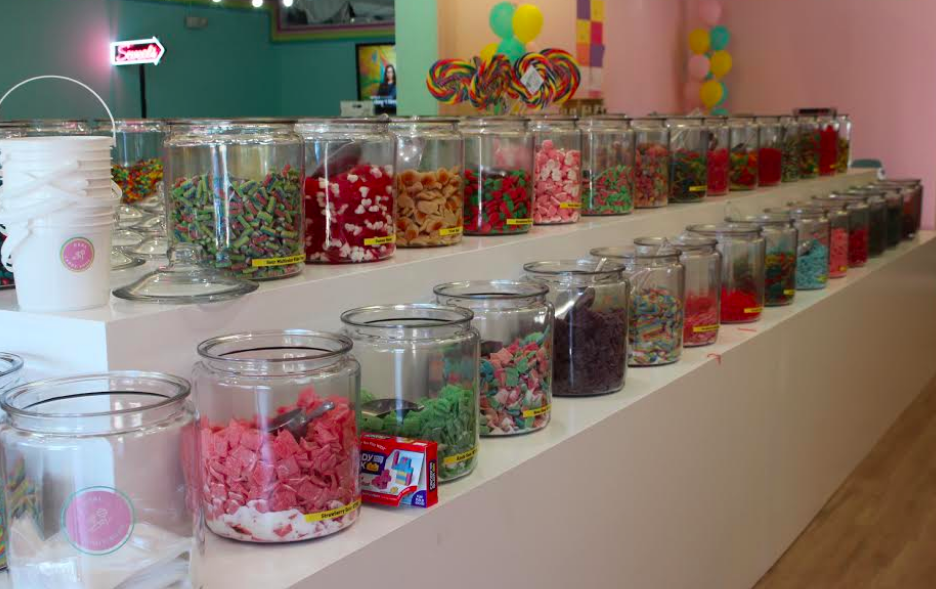 With the storefronts on Norwood Ave located in Deal, NJ going through recent changes in ownership, many people have been wondering what would become of the local shopping area. Many of the stores are still vacant, but one new business brightly stands out amongst its empty neighbors.
The Deal Candy Shop is a colorful and creative place to go when you need to satisfy your sweet tooth. With many hang-out areas of the past closing down over the years, the younger generation of the Jewish community located in Brooklyn, NY and Deal, NJ needed a wholesome spot to call their own.
The founders of the Deal Candy Shop, sisters Jeanette Cookie Cohen (21) and Lydia Cohen (18), had the idea to open the shop in March of 2018. They envisioned more than just a place to pick up some sweets; they wanted to create an institution for kids to come to hang out and mingle while enjoying their favorite treats!
In only a few short months, the Cohen sisters managed to create exactly what they had envisioned. Their grand opening took place on Sunday, June 24. The Deal Candy Shop marked the special occasion by giving away cookies to the first 100 customers. Overall, the day was very successful.
This brightly colored candy store features a wide variety of kosher candies, Brooklyn Diamond Coffee, and an original ice cream station with flavors that have breakfast cereal mixed in.
Rows of glass jars filled with sugary sweets line the store. Customers simply grab a bag or bucket, fill it with whatever they desire, and pay by the pound. The Deal Candy Shop also has tote bags, hats, and t-shirts for sale featuring their colorful logo. They will soon be releasing sweatshirts and children's clothing as well.
In accordance with the store's set up, the Cohen sisters want customers to come, hang out, and enjoy the space for as long as they want to. They have various picnic style tables with coloring books and crayons laid out daily for their customers' enjoyment. The Deal Candy Shop also has a well-equipped friendly staff of people who are happy to help customers and young children have the best experience possible.
Before they officially opened their doors, the Cohen sisters went to work on social media with a clever idea to get potential customers to follow them. They asked for childhood pictures of anyone enjoying candy and posted it on their Instagram. This created a nostalgic vibe for their Instagram page and made their shop relevant to the community instantly.
Deal Candy Shop will be open this Summer Sunday to Friday from 11 a.m. to 7 p.m. You may also inquire within for birthday party opportunities!
To learn more, check out the Deal Candy Shop at 280 Norwood Ave Deal, NJ 07723 and head to their Instagram @dealcandyshop.
Frieda Schweky is Sephardic.Org's official community events reporter. For inquiries and to get involved with our site, please contact Frieda via email.
You may also be interested in...