The Flatbush Shomrim: Keeping Our Streets Safe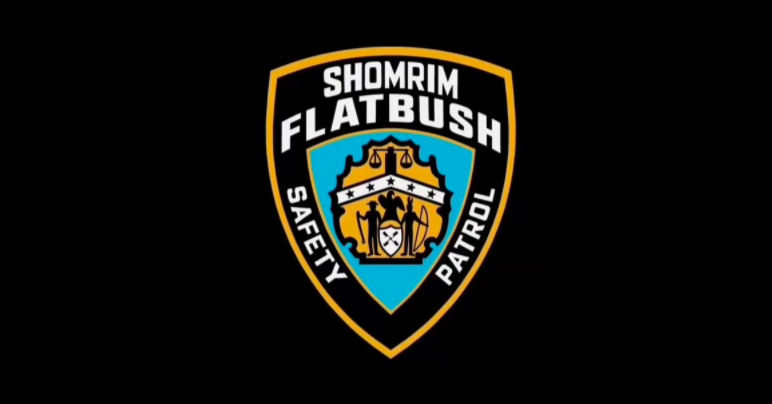 Brooklyn, NY in 1991 was rampant with crime. Chaim Deutsch soon realized with the crime rates in his area that although the police were doing their best, they could not be everywhere at all times. Deutsch then founded the Flatbush Shomrim.
At the time it was created, Shomrim was a civilian volunteer anti-crime patrol with just a handful of community volunteers. Fast forward to today and you'll see that Shomrim is a lot larger with 45 volunteers that do a lot more than a run of the mill neighborhood patrol would. These dedicated men, who have their own jobs and businesses to run aside from their volunteer work, go above and beyond to keep our streets safe.
The swift response by Shomrim members to a hotline call for 2 suspects that stole a Macy's package from a porch on East 7th Street resulted in their arrest by NYPD 66th Precinct. Credit: Instagram.
If you've ever dealt with Shomrim, you know that they give unparalleled professional service and efficient aid to anyone in need. They work with the NYPD officers in the 61st, 63rd, 66th, and 70th precincts to assist in arrests and to work with the district attorney's office to make sure charges stick to the criminals they catch.
The Shomrim assist with all crime related matters including break-in's, domestic violence, missing people, and crisis intervention, etc. The Shomrim get a whopping 4000 calls a year on average and have been responsible for two to three hundred arrests per year. They recommend everyone to call 911 first, but are always equipped to come and help as much as they can.
This suspect's 3 AM car break-in spree came to an abrupt end after being caught red handed by the Shomrim's alert night watch units. The NYPD 70th Precinct made the arrest. Credit: Instagram.
When problems do arise that may need a long term solution, Shomrim also gives referrals to organizations who can help. They have a 24/7 mobile command center that responds to emergencies within minutes. Sometimes family members with debilitating diseases such as autism, dementia, and Alzheimer's go missing from their homes. Shomrim has a very high success rate in finding these missing individuals.
Shomrim also does midnight patrolling in many neighborhoods to keep watch for suspicious behavior. What can be categorized as suspicious behavior is when they see someone doing what they like to call hakafot. This is when an individual begins walking around a neighborhood from block to block, back and forth, rather than just traveling from point A to point B.
From 12 AM to 4 AM daily, the Shomrim have volunteers that stay up driving around our neighborhoods while we sleep. Volunteers work hard to make sure that they only see those who they know belong in that area. This is an advantage they have over the police because Shomrim members live in the areas they patrol. This gives them the ability to know who belongs in certain areads and who does not.
If the Shomrim see someone going from car to car checking handles to find one unlocked, they get out of the car and follow by foot as to not be seen. They then wait until the perp commits a crime and immediately contact the police directly with their direct line that surpasses dispatchers.
Surprisingly enough, the Shomrim's job doesn't stop there. For an arrest to take place the police need two things: a complainant and a witness. The Shomrim member on the case usually can act as a witness and volunteers to do so despite the hours or even days it may take in court attending grand juries. The Shomrim also actively look for the owner of the car which requires going door to door in the middle of the night to notify them about the break in of their vehicle and ask them if they want to press charges.
A Shomrim member alongside the commanding officer of NYPD 61st Precinct, Captain James King, at a monthly community council meeting. Credit: Instagram.
Some people opt to not get involved and avoid pressing charges. This is something that really hinders the whole process because with no one to press charges, the police are forced to let the criminal free.
Bob Moskovitz, Executive coordinator of Shomrim, wants to urge the community to cooperate with Shomrim and the Police. If the opportunity arises to press charges and help rid our streets of criminals, Moskovitz insists that you must do so without hesitation.
Additionally, you must always make sure to lock your doors and do not leave valuables in your car, even if they are not in plain sight. This is key because once a thief breaks into your car they will have access to the the glove compartment, trunk, and so on so it's safer to keep your purse and other valuables with you.
Shomrim's night watch assists in this arrest of a drunk driver on Kings Highway. Credit: Instagram.
There are other Shomrim organizations in other areas of Brooklyn such as Boro Park, Williamsburg, Rockaway, and many more. These are all independent from each other, having different training procedures and protocols altogether.
Shomrim of Flatbush's founder Chaim Deutsch moved on to becoming a council member for the 48th District of the New York City Council. Bob Moskovitz, a long time Shomrim member, has since took over command of Shomrim for about 5 years now.
"Our relationship with the NYPD is excellent and that is key because for us to be successful, we need their approval and cooperation," said Moskovitz, "When we contact the police they know automatically that we are reliable, know the system, and that we will follow through all the way to the DA's office."
Moskovitz himself also goes into police precincts to give sensitivity training to new NYPD cops about the organization to insure the most efficiency when it comes to the Shomrim doing their job of keeping our streets safe.
To learn more about the Flatbush Shomrim, visit their website and follow them on Instagram and Twitter @FlatbushShomrim and in an emergency, call the hotline at 718-338-9797.
Frieda Schweky is Sephardic.Org's official community events reporter. For inquiries and to get involved with our site, please contact Frieda via email.
You may also be interested in...