Travel Site Booking.com no Longer Refers to Jerusalem as an 'Israeli Settlement'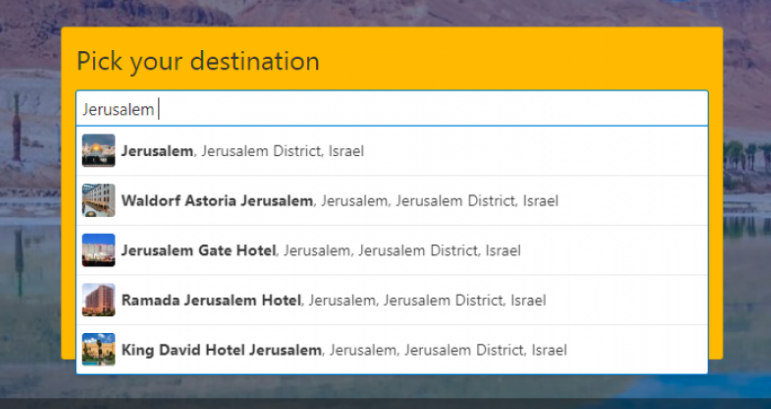 Pictured Above: Jerusalem in the Booking.com website. Source: Screenshot.
(JNS) The online travel reservation service Booking.com has erased its categorization of Jerusalem as an "Israeli settlement" after being contacted for questioning by a Belgian Jewish newspaper.
Booking.com, which is based in Amsterdam, made the change on Tuesday, just hours after the editor in chief of the Antwerp Joods Actueel newspaper wrote to the company, asking why it refers to the historic, ancient city as a "settlement."
"I thought it was a hoax until I checked it out and saw it with my own eyes," said Michael Freilich, after receiving a tip from a reader.
Jerusalem is now in Israel on the Booking.com website.
The company did not reply to Freilich.
You may also be interested in...