Trump to Announce Netanyahu-Abbas Talks During Israel Visit, Report Says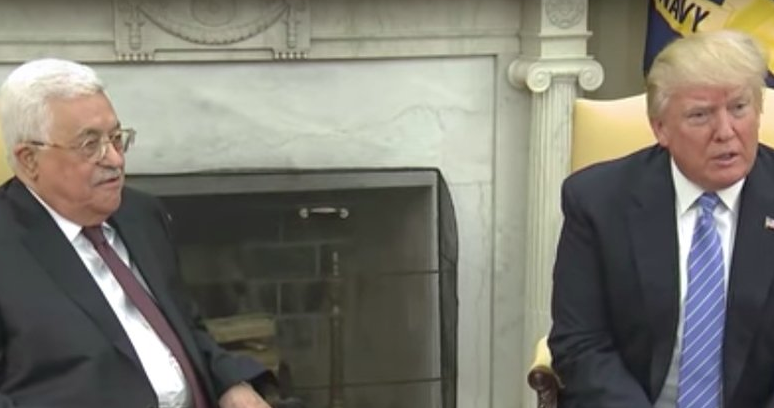 Pictured Above: Palestinian Authority President Mahmoud Abbas (left) and President Donald Trump at the White House May 3. Credit: White House via YouTube.
(JNS.org) The London-based Arabic daily newspaper Al-Hayat reported Wednesday that President Donald Trump will announce the resumption of direct peace negotiations between Israeli Prime Minister Benjamin Netanyahu and Palestinian Authority President Mahmoud Abbas during the American leader's visit to Israel this month.
A U.S.-Palestinian committee was already preparing for a second meeting between Abbas and Trump, who met for the first time May 3 at the White House, Palestinian officials told Al-Hayat.
The Palestinian officials said they anticipate Trump will announce direct Israeli-Palestinian negotiations, which will take place during the next year.
In his meeting with Trump at the White House, Abbas reportedly requested that the renewed peace talks be based upon the parameters of his negotiations with former Israeli Prime Minister Ehud Olmert nearly a decade ago. Abbas reportedly presented Trump with maps and documents detailing the 2008 plan involving Olmert.
In the 2008 proposal, Olmert offered a near-complete Israeli withdrawal from Judea and Samaria and eastern Jerusalem, and also suggested placing the Old City of Jerusalem under international control.
You may also be interested in...