Two Kosher Restaurants Open on the Jersey Shore Just in Time for Summer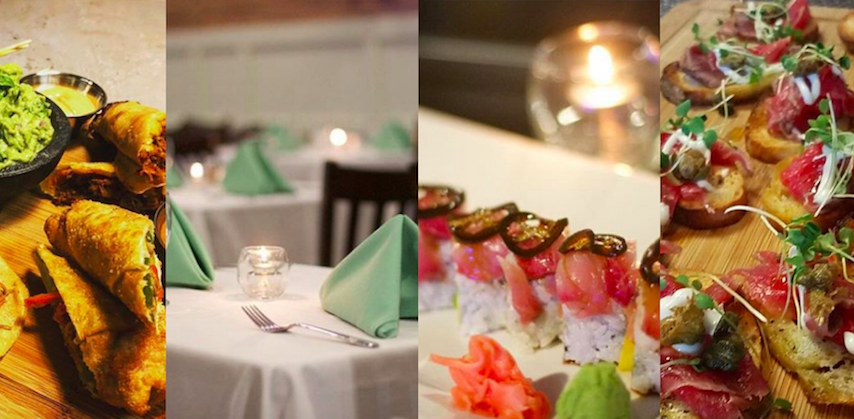 In the spring and summer months when the weather is nice, the restaurant business usually sees a major spike in patrons. When a popular summer vacation spot, the Jersey Shore, gets a few new Kosher restaurants, the community is eager to give them a try.
We at Sephardic.org are happy to announce that two new Kosher establishments, Sage Fine Dining and Tapas Inc., have both had soft openings in the recent weeks and will have grand openings by Summer 2018. They are both currently opened for business and are planning to remain open on a year-round basis.
Coconut coated tilapia with fresh crispy fries from Sage Fine Dining.
The cuisine at Sage Fine Dining can be described as modern American fusion. Sage is a dairy restaurant that also caters to vegetarians and vegans. Sage Fine Dining is located in the Orchard Plaza, 1610 Route 35 South. The restaurant is newly renovated and the manager boasts that the local area has not seen a Kosher fine dining restaurant such as this. The manager claims that Sage has successfully brought the ambiance of Manhattan, NY to Oakhurst, NJ.
Kosher sushi roll from Sage Fine Dining.
We are to expect quality and consistent service as well as a variety of high-quality dishes from this restaurant. Sage features a full sushi bar and menu as well. Their other menu includes appetizers, fish, pasta, salads, as well as desserts. Their hours of operation will be weekdays from 11 a.m. to 11 p.m. for. By the Summer season, Sage will offer a grab-and-go line of products to be sold out of the DSN Community Center's main lobby. Sushi, pasta, wraps, and salads will be wrapped and ready for purchase all Summer long.
The exterior of Tapas Inc. located in Deal, NJ.
Tapas Inc. is a meat restaurant offering Spanish inspired small plates. They are located at 116 Norwood Ave in Deal, NJ. The chef at Tapas, chef Ivan Vargas, has been cooking in the food industry over 20 years. The grand opening of this stunning new eatery will take place on June 17th, 2018.
The Tapas Flatbread topped with BBQ brisket, truffle aioli, and some micro arugula.
In the recent weeks, Tapas Inc. started their business with a soft opening in order for the locals to enjoy their unique menu of meat dishes. The owner, David Mizrahi, suggests that if you'd like to come and experience Tapas Inc. and all it has to offer, you should call in advance to make a reservation due to the business the new restaurant has been experiencing.
Beef carpaccio now available at Tapas Inc.
The menu, as to be expected from the name, is made up of mainly tapas, or appetizers, as well as salads and soups. Some of the must-try tapas, according to Mizrahi, includes the Avocado Steak Egg Rolls, Mango Habanero Chicken Poppers, and the BBQ Beef Sliders.
The menu at Tapas Inc. will be updated monthly and will soon feature raw and cooked fish options. The space was designed and renovated before their soft opening in May. Rachel of White Edge Design created a modern industrial look for this up and coming dining experience. Many hours went into the design which features private booths that are perfect for date night! Tapas has a BYOB policy so if you're 21 or older, feel free to bring your own bottle of wine to enjoy with dinner!
Both Sage Fine Dining and Tapas Inc. are under the strict supervision of JSOR.
Call today to book a reservation at these great new eateries on the Jersey Shore!
Sage Fine Dining: 732-695-3122
Tapas Inc.: 732-660-1700
To learn more, follow them on Instagram, @TapasInc & @SageFineDining.
Frieda Schweky is Sephardic.Org's official community events reporter. For inquiries and to get involved with our site, please contact Frieda via email.
You may also be interested in...