Mushroom Quinoa Salad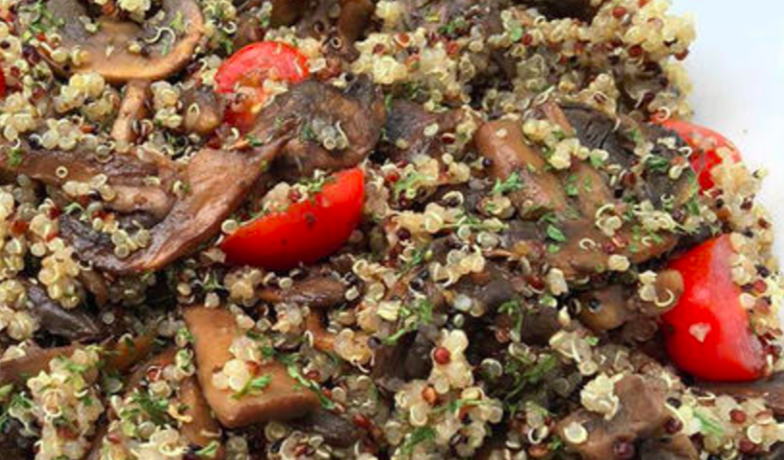 Check out this well-balanced recipe for a filling and healthy meal!
Recipe:
1 cup tricolored quinoa, cooked
1 shallot, chopped
1 garlic clove, chopped
Olive Oil
Salt and Pepper
1 cup shiitake mushrooms, sliced
1/2 sliced cherry tomatoes
1/4 cup sunflower seeds (optional)
2 Tbsp fresh parsley
1/4-1/3 cup balsamic vinegar
Directions:
In a pan, sautèe the onion and garlic with olive oil, salt, and pepper. Then add the mushrooms and let that cook.
Once the mushrooms are fully cooked, add the balsamic vinegar and let it simmer until the balsamic reduces to half.
In a big bowl, add the quinoa, cherry tomatoes, sunflower seeds, fresh parsley, and the balsamic mushrooms.
Mix well and Serve!
Frances is an amazing health and lifestyle coach whose main goal is to help our community get physically and mentally stronger with every mindful choice we make.
You may also be interested in...